Summer is in full swing and so are the PDF patter designers. There are some fantastic new pattern releases for women that I'm itching to sew!
I am a big fan of Patterns for Pirates. Their patterns are easy to follow and they have a Facebook group which has supportive members. It's pretty hard to go wrong with their patterns. They've just released Linen Loungers as a kick off to the summer of wovens. Several waist options are available including a yoga band or elastic/drawstring  casing, and there are many length options, pants, capri's, bermuda's, and shorts! So many options, I'm not sure which to try first.
New Horizons Bayside Romper and Dress is a cute knit romper and dress. With or without sleeves, pockets, short and long lengths… you really can't go wrong.
Everything Your Mama Made and More (EYMM) has just released their new Boxy Boyfriend Tee. It's sized XXS – 5X, with multiple neck options. Time to break out the ballpoints and whip up a couple of these.
Designer Stitch has released a pattern that reminds me to much of the 70's, I just love it! The Ravanna Wrap Pants are so cute and flowy, they remind me a bit of harems pants, but are jazzed up with some different hem options! The other thing I really like about these pants is that they're made with woven fabric. Sometimes I'm not in the mood to sew knits.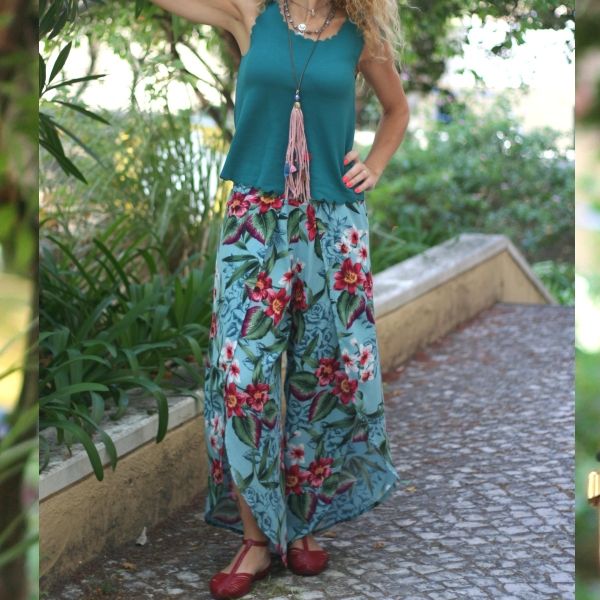 Sinclair Patterns has released a new top, Monique Woven Shoulder Top. Another woven pattern, this one ads something different with the ruffle. I'm not sure that I could pull it off, maybe I just need to try.